A common situation is a meeting at which the speakers are allocated an amount of speaking time each. Here is a simple application to handle this. There are versions for RISC OS and Windows.
Click on the 5, 10 or 15 minute buttons to allocate those times to the speaker and start their clock running.
Click on Pause to pause a clock and Restart to restart it. Click on Clear to return a timer to a not running state. The Clear All button clears all the timers.
Names entered in the writable icons will be saved when the program is quit.
For RISC OS, copy the !SpkrTime application from the zip archive to where you want it on disc.
For Windows, there is no installation program, simply put the .exe where you want on disc and double click it to run.
Program specified by Nobilangelo Ceramalus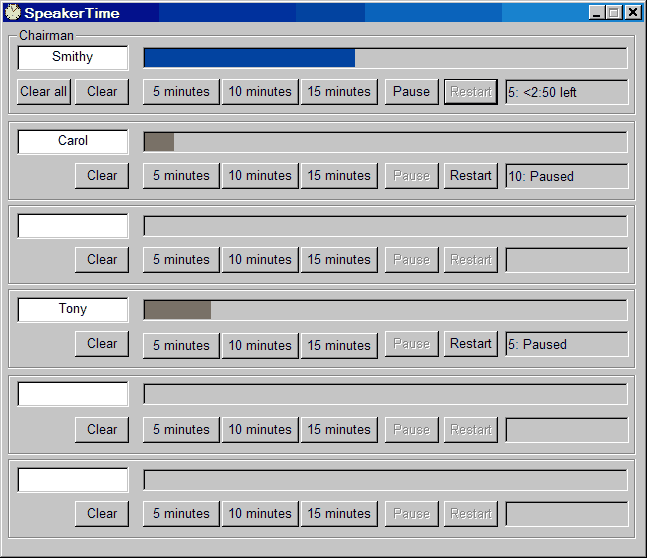 Download
Click to return to software index
Click to return to wiki index

Page last modified on August 22, 2022, at 12:53 AM